Reference Assistance:
(704) 216-3680 (North)
(704) 216-3683 (South)
(704) 216-7140 (NCRC)
Information Commons closes fifteen minutes before LRC closing time.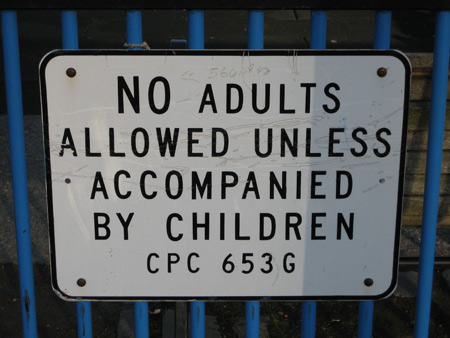 The LRC / ICs are visited by many varied members of the general public. For their own safety, children may never be left unattended in the LRC / ICs, and they must be under the continuous supervision of the adult responsible for them. See RCCC policy 1.23 concerning children on campus. RCCC staff members are not able to supervise children or monitor computer use while parents are in class or studying elsewhere in the library buildings. Children are not allowed to use the computers without the parent's supervision.
Patrons with disruptive children may be asked to leave. Unattended children will become custody of the RCCC security force while their parents/guardians are located.
Unacceptable Food and Drink
NO!
NO!
Book Returns are now available at all five campuses:
| | |
| --- | --- |
| Campus | Location |
| North | Building 500, 2nd floor, In front of the LRC-IC entrance |
| South | Building 1000, 3rd floor, In front of the LRC-IC entrance |
| NCRC | 1st Floor, In front of the LRC-IC entrance |
| CBTC | Main Lobby area, Front entrance |
| Cloverleaf | Main area, Extenstion Center Area |

Books returns may be utilized during campus hours. They are not accessible after the buildings are closed, as they are inside the locations.
The Learning Resource Center Information Commons at Rowan-Cabarrus Community College supports the mission of the college by being an active and vibrant partner in the learning experience preparing information-literate citizens to compete and succeed in a 21st century workplace.
The goals and objectives, including general, long-range, and short-range goals, are set and evaluated by RCCC LRC/IC leadership on a yearly basis.
Rowan-Cabarrus Community College (RCCC) offers four Learning Resource Center / Information Commons (LRC/IC) locations at North Campus, South Campus, and North Carolina Research Campus (NCRC).
North Campus (Salisbury)
1333 Jake Alexander Blvd. S.
PO Box 1595 Salisbury, NC 28145
704-637-0760
704-216-0989 (Fax)

South Campus (Concord)
1531 Trinity Church Rd.
Concord, NC 28027
704-788-3197
704-216-0988 (Fax)
NCRC (Kannapolis)
399 Biotechnology Lane
Kannapolis, NC 28081
704-216-7140
The RCCC LRC/IC is committed to providing students, faculty, and staff open access to its collection and services as much as operably possible. The RCCC LRC is open 5 days per week. Locations, dates, and hours are posted each semester onsite and on the LRC/IC web page.
LRC/IC locations may close or offer reduced hours during breaks and holidays. Please check the current schedule for exceptions to normal operating hours. The LRC/IC follows the RCCC Inclement Weather Policy.
Food and Drink are allowed in the library under the following conditions:
Drinks in covered containers are preferred.

Alcohol and tobacco products are not allowed.

Leave no trace. . .

Protect library materials and equipment by keeping food and drink at a safe distance. Clean your hands after eating and before handling library property.

Take responsibility for maintaining a sanitary and pleasant environment. Remove crumbs, wipe off sticky surfaces, and clean up after yourself and others. Properly dispose of trash in the library-provided receptacles or remove it from the building.


Be respectful of others. Refrain from eating loud, smelly, or messy food. Food should be limited to snack foods. If a neighbor complains, you will be expected to relocate upon request.

Food deliveries, food parties, group meals are not allowed except in relation to library-sponsored events.

Food or drink spills should be reported to the Circulation Desk (or other public service desk) immediately so that prompt action can be taken to minimize the damages.



Unattended food and drink may be removed and discarded.

Library staff reserves the right to ask anyone who disregards the above conditions to remove the food or drink from the LRC/IC immediately or to leave.
The LRC/IC Lost & Found is located at the Circulation Desk at each campus.

You can reach the desk by calling the appropriate location. Items found in the LRC/IC will be kept by staff behind the Circulation Desk tagged with the current date found. If an item has any identifying information (student IDs, books or notebooks with names written in them, wallets, purses, etc.), a staff member will attempt to contact the owner via phone or campus email.

Valuable items are immediately turned over to RCCC Campus Security.

Other Lost & Found items will be kept for a semester and then donated to the Goodwill Industries.
Need help with Research? Chat with a Librarian 24 hours a day.
Noise and Cell Phone Usage
Cell phones are permitted in the library. All patrons should respect the rights of others by keeping noise levels as low as possible. This policy applies to all open areas of the LRC / IC. If you must have a lengthy conversation, please step outside the library to do so. The RCCC LRC / IC is committed to providing an environment that is conducive to study as well as welcoming to all users. Please be considerate of those studying around you.
When you enter the Library, turn off your cell phone ringer. Be considerate of those studying around you; keep all conversations with your neighbors short and your voice lowered.
Group Study rooms are available for group collaboration.
Acceptable Food and Drink
YES!

YES!