Reference Assistance:
(704) 216-3680 (North)
(704) 216-3683 (South)
(704) 216-7140 (NCRC)

Hours:
North and South:
Mon.-Thurs 7:45 am to 7:00 pm
Fri. 9:00 am to 1:00 pm

NCRC:
Mon.-Thurs. 8:00 am to 7:00 pm
Fri. 9:00 am to 1:00 pm
Information Commons closes fifteen minutes before LRC closing time.
Need help with that essay or research paper? Contact the STAR tutoring center!
Writing a Research Paper?
Publication Manual of the American Psychological Association
Call Number: BF 76.7 .P83 2001
ISBN: 1557988102
Publication Date: 2001-06-01
MLA Handbook for Writers of Research Papers
Call Number: REF LB 2369 .G53 2009
ISBN: 9781603290241
Publication Date: 2009-01-01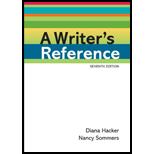 A Writer's Reference
Call Number: PE 1408 .H2778 2007
ISBN: 0312450257
Publication Date: 2006-11-23
Loading...
Tim Hunter
Contact Info
Coordinator-Library Services
South Campus
timothy.hunter@rccc.edu
Phone: 704-216-3694
Fax: 704-788-2169
Send Email
Norman Clark
Need help with Research? Chat with a Librarian 24 hours a day.